Hi There! Have you created your own Facebook avatar yet? Well, not to worry because in a few minutes you will have your own Facebook avatar following my simple guide below with pictures on how to make Facebook Avatar on iOS devices and Android.

How to Make Facebook Avatar on iOS and Android
You can use the guide below to create an Avatar on Android and iOS devices. The only step that has a little difference is "step one". The three lines (Menu bar) in step one is at the bottom right corner on the iPhone, but at the top right corner on Android. The illustration below is done using an iPhone. Here is how to make Avatar, using the free Facebook  Avatar maker. We have the simple guide first an illustrated guide that shows you every step as a picture.
a) How to Create Facebook Avatar on Android and iOS
1. Open the Facebook app on your phone and tap the menu bar (three stacked lines). It is at the lower right corner in iOS phones and at the upper right corner on Android phones.
2. Scroll down and tap "See More."
3. Select "Avatars."
4. Tap Next and then "Get Started."
5. Then customize your Facebook avatar the way you would want it to be. You can customize your skin, hairstyle, face, eyes, body shapes, nose and outfit.

6. When you are done customizing your avatar to your taste, tap the checkmark icon in the upper right corner. Finally, tap Next and then Done to save your new Facebook avatar.
b) How to Create Facebook Avatar on Android and iOS
Step 1: Open up the Facebook app on your iOS or Android phone. Then tap on the three horizontal lines in the bottom-right of your screen for iPhone users or at the upper right corner for Android devices.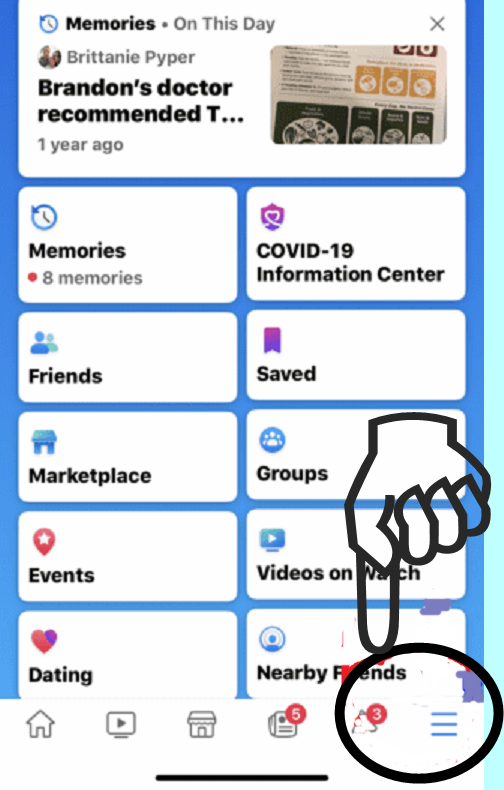 Step 2: Next, scroll down and tap "See More"
Step 3: Tap on "Avatars"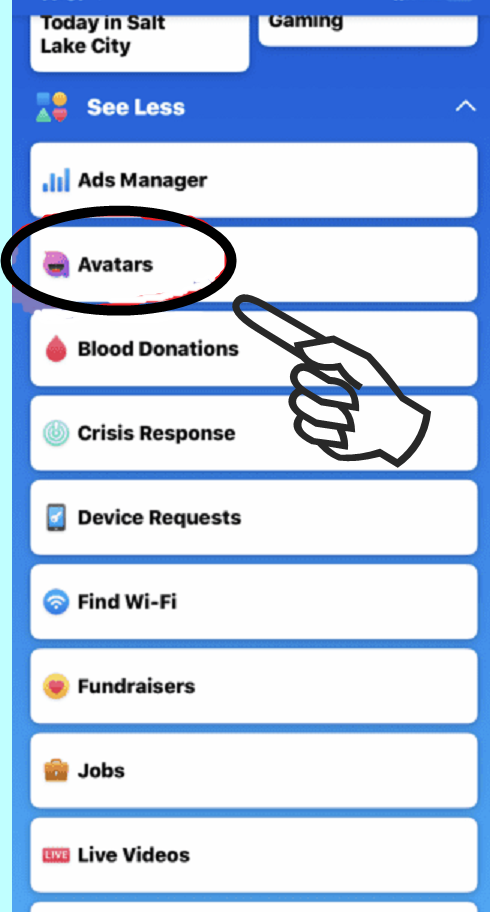 Step 4: Tap "Next" then "Get Started"
Step 5: Skin colour.
Choose your prefered skin colour. You have a total of 27 skin tones to choose from. Tap on "Next" after choosing your Skin tone.
Step 6: Hairstyle.
Choose your preferred hairstyle in the next step. Here, you will have a variety of hairstyles to choose from with Long, Medium and Short versions of different varieties available.
Step 7: After choosing your hairstyle, you will have to choose your avatar's Face icon. In the face icon, you will select your face shape, your complexion and face lines.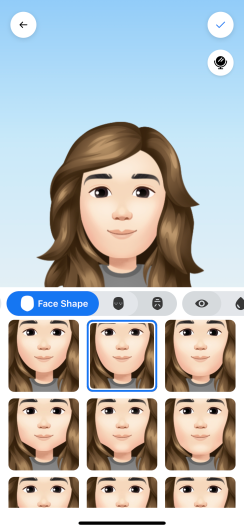 Step 8: Done with your Avatar's face design? Now, it is time to work on the eyes. You will select an eye shape, eye colour and lash length. Then move to the eyebrows icon and select the brow shape and colour you would like. You can also add glasses.
Step 9: After setting up your Avatar's eyes it is time to select your nose shape and then move on to your lips shape. You may also add a lip colour and facial hair is you so desire.
Step 10: Select your preferred body shape from the varieties available to you. Then, choose an out that best fits your body shape. You can also add a hat, scarf, cat or dog ears to your Facebook avatar 2020.
Step 11: Done customizing your avatar, tap the checkmark icon in the upper right corner. Then tap "Next" and then "Done"
READ ALSO: Facebook Avatar 2020: Learn How to Create Yours Here
If you are still facing any challenges in creating your Facebook Avatar on iPhone, iPad and Android devices, please leave a comment for us below.