For those of you who do not know, Rio de Janeiro is UNESCO's "World Heritage site." It owes this to its beautiful location between the sea and staggering mountains. It is also called "cidade maravilhosa", or marvelous city. Apart from the natural setting, Rio has a perfect mix well planned cultural and architectural landscape. Whatever your mission to Rio is, ours is to give you Rio de Janeiro's Best Tourist Sites.
Rio de Janeiro is Brazil's second largest city and a one time capital of the country. Ranging from its beautiful sandy beaches, to the street carnivals, Rio houses some of the world's best tourist attractions. Rio de Janeiro's Best Tourist Sites is a list and a little description of each of the top tourist site in Rio de Janeiro.
Christ The Redeemer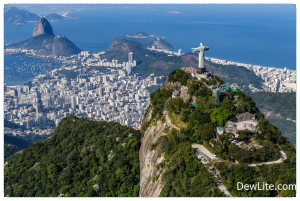 This is a giant statue of Jesus Christ the redeemer over looking the city from the 710 meters peak of corcovado. Known in Portuguese as cristo Redentor, the soapstone and modified concrete statue of Christ the redeemer is the symbol of Rio. It is the world's biggest statue. The base has  a chapel, where devotions, weddings and baptisms take place.
Christ the Redeemer statue was erected between 1922 and 1931 in the Art Deco era. The Statue was created by Polish-French sculptor Paul Landowski and built by the Brazilian engineer Heitor da Silva Costa, in collaboration with the French engineer Albert Caquot. It is 30 meters tall with arms stretching 28 meters; it weighs 635 metric tons. Most visitors take a vertical cog train to reach the base of the statue.
The Sugar Loaf Mountain
The rock peak of Sugar Loaf, towering 394 meters above the harbor is one of Rio de Janeiro's best tourist sites. The sugar loaf mountain, is a monolith quartz and granite that is 400 meters above the mouth of Guanabara Bay. It is connected to the city by a low strip of land.
To get to the summit, visitors use a cable car known as "bondinho" or "teleférico" which departs every 20 minutes from the base of Babilônia hill to the top of the Morro da Urca hill. From there, visitors can now take a second cable car up to reach sugar loaf summit.
Copacabana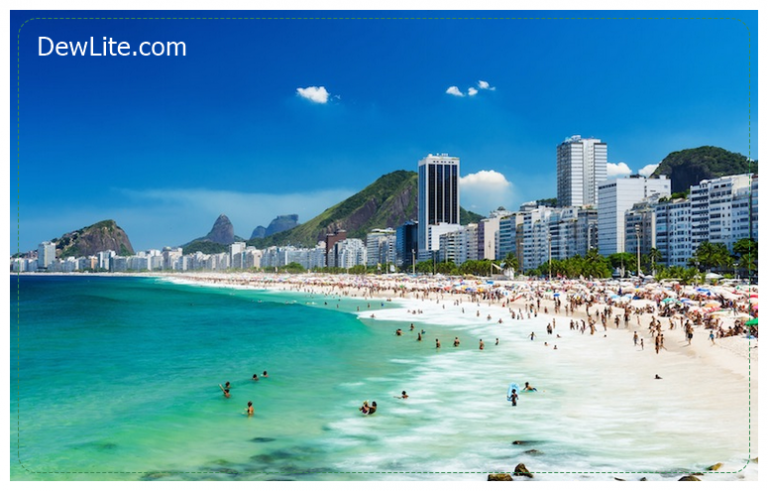 Copacabana is beautiful sandy beach that is 4 kilometers long. It is located right in the heart of the city. The beach is only a few steps away from  Avenida Atlântica, Avenida Nossa Senhora de Copacabana. Also close to it are streets with ancient buildings, beautiful luxury hotels, restaurants and cafés. It is continuously filled with life and interesting events.
Also located close very close to this golden beach is the Copacapana forte, a military base with a war museum, and also the royal Copacapana Palace. Copacabana beach is surely one of Rio de Janeiro's best tourists sites. If you are in rio without being to copacabana, then you have an unfinished business in Rio de Janeiro.
Ipanema Beach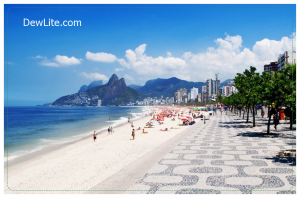 Do you remember the oldies song "the girl from Ipanema"? Well whatever your answer is, that song popularized the Ipanema beach. It is a continuation of the bigger Copacabana beach in the south zone. It lies between copacabana and Leblon which is a lagoon.
Close to this white sand beach are luxury hotels, restaurants, cafes and other monumental structures. The beach has Posts or "postos" that mark off the beach into sections. Each section is for different types of people and groups.
Tujica National Park
The Tujica National Park is one of the Worlds largest city forests. It covers 3,300-hectares of land. The park was planted in the late 1850s to reclaim a land destroyed by coffee plantations in order to safeguard the springs which supplied water to Rio de Janeiro. It is undoubtedly one of  Rio de Janeiro's best tourist sites.
The forest has as much as 9 million trees also provides habitat to some local species of wildlife. Within the Tujica national Park are Mayrink Chapel, which has paintings by the famed Brazilian neo-realism painter Cândido Portinari and 100-foot Cascatinha Waterfall for you to explore.
Maracana Stadium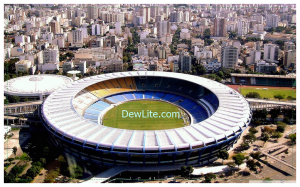 To so many, football is synonymous to Brazil and rightly so. The sports is the commonest and most important sports in Brazil who have also produced some of the greatest footballers the world has seen. Maracana Stadium is on of Rio de Janeiro's best tourists sites.
It is the largest stadium in South America and one of the biggest football stadiums in the world. When it was first built in the 1950s it held close to 200,000 spectators but due to safety reasons, it was reduced to 80,000 during the 2014 world cup preparations. Since football is part of the country's identity, you need to visit one of Rio's biggest landmark in Maracana Stadium.
Escadaria Selarón
This is a 250 steps, which cover 125 meters of stairs made from pieces of tiles, potteries and mirrors. It connects the famous Lapa Neighborhood to the Santa Teresa Neighborhood  This beaut Rio attraction was begun in 1990 by Chilean-born artist Jorge Selarón as his gift to the Brazilian people using pieces of tiles from construction sites.
As his work drew the attention of more tourists, he received stones and other contributions tfrom many countries. Currently, it contains pieces from over 60 countries. It is one of Rio de Janeiro's best tourist sites today.
Lapa Neighborhood And Santa Teresa Neighborhood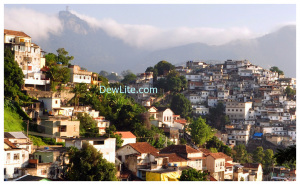 The Lapa neighborhood was once the red-light district of Rio de Janeiro. The city is best known for its busy and beautiful night life and a host bars and local cuisines. There is also the beat of the Brazilian Samba and choros with dancers making your visit worthwhile. If you want to sit out and make friends in Rio, Lapa neighborhood is a hive for people like you.
Santa Teresa neighborhood is located on a hill overlooking Rio de Janeiro's harbors. This neighborhood was a haven for artists, Musicians and writers. It is currently more known with vibrant clubs, famous and luxury boutiques.
Rio de Janeiro Botanical Garden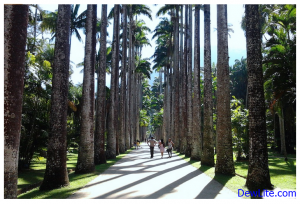 Also known as Jardim Botanico, the rio de janeiro botanical garden is one of Riode Janeiro's best tourist sites. The Garden contain over 8,000 species of plants. It is a hive for visitors who flock the park to view the 600 species of orchids. The garden also houses monuments, fountains and features, including a Japanese garden, a pond filled with water lilies and so on.
São Bento
Brazil is a majorly a catholic Nation this explains why some of Rio de Janeiro's best tourist sites are catholic structures. On the hill just above the city's harbor you have the church and monastery of São Bento. It is one of the finest Benedictine complexes in Brazil. The original 1617 church was without aisles until it was enlarged in the second half of the 17th century by the addition of eight side chapels.
Other top attraction sites in Rio de Janeiro
Lagoa neighborhood

São Francisco da Penitência

Catedral de São Sebastião

Quinta da Boa Vista

The Royal Chapel (Nossa Senhora do Carmo and Monte do Carmo)

Passeio Público and Cinelândia (The public par)

The island of Paquetá
The Rio Carnival.