The Bitcoin is the most popular cryptocurrency across the globe. The Bitcoin has its own special bank or bank account called Bitcoint wallet. In this article I will be guiding you on how to create a Bitcoin walled that is safe, secure and readily available. Lets talk on how to create a Blockchain wallet.
As I stated in the first paragraph, Bitcoins are are not stored in the bank accounts like other currencies. It is an internet currency. Thus, because the internet is not always the safest place you need to ensure that you store this valued cryptocurrency in the best hands there is in the Bitcoin wallet business.
When it comes to Bitcoin wallets and Bitcoin transactions, Blockchain wallet or Blockchain Bitcoin Wallet is miles ahead. Blockchain wallet is available in most countries of the world. Unlike other bitcoin wallet providers that are limited to certain areas of the world, Blockchain wallet can be created and used any where across the world.
READ ALSO: HOW TO CREATE ADSENSE ACCOUNT – EASY STEPS TO APPLY FOR ADSENSE ACCOUNT
Blockchain Wallet Registration: How To Create Bitcoin Wallet With www.blockchain.info
Creating a bitcoin wallet wit blockchain is free and simple. To create a Bitcoin wallet with blockchain.info, please follow the steps outlined below:
Go to www.blockchain.info
Click on Wallet in the menu tab
Then click on

Get Started Now

or

Create A FREE Bitcoin Wallet

as the case might be

Enter your details in the next page. It your email and password that is required. make sure you choose a strong password that can only be remembered by you.
Then accept the Blockchain terms of service by ticking the small box at the bottom of the form. and click on CONTINUE to complete your Blockchain wallet or Blockchain bitcoin wallet registration.
You will now be logged in to you Blockchain Bitcoin wallet dashboard from where you can now send or receive Bitcoin.
Now Log in to the email wit which you registered to verify your Email ID. Blockchain will send you a mail containing your login details and Bitcoin wallet identifier. Click on the appropriate links in the email to verify your email.
Congratulations if you just completed the above steps. You just got yourself a New Bitcoin Wallet on the Blockchain platform.
CLICK HERE TO CREATE BITCOIN WALLET
BlockChain Wallet Security: How To Secure Your BlockChain Bitcoin wallet
Bitcoin is a currency of super value. It is stored on the Internet which is not the safest place we know. This is where Blockchain has done so well. They have employed all necessary measures to ensure that your Bitcoins are secure.To secure your Blockchain wallet:
Login to your BlockChain wallet
Go to the security center and complete the three security levels. The Blockchain security levels include:
 1. LEVEL ONE: Create a backup password recovery phrase
Blockchain does not store your password. This means that if you forget your password you will loose your wallet and everything in it. To make sure that this does not happen, they created the 12 word phrase for password recovery in case you forget your password.
Click on create backup phrase in the Blaockchain wallet security center level one and follow the onscreen instructions to create your backup phrase. Make sure you write it somewhere safe.
2. LEVEL TWO: Add your mobile number
Now, go to Level 2 of your account protection. Need to link a mobile number to your wallet account and enable 2-Step authentication factor. When you link your phone number with our wallet, a code will be sent as an SMS when you attempt to login just like the Gmail 2-factor authentication.
3. LEVEL THREE – Block suspect IDs
The level three security involves blocking bad IPs suspected to be part of anonyms from TOR netwrork.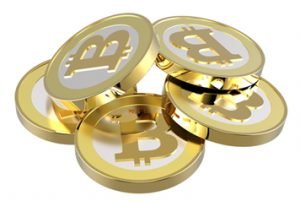 How To Send or Receive Bitcoin via BitCoin Wallet
Your Bitcoin wallet can be used to receive bitcoins. All you need to do any of the above is your Bitcoin Wallet address. To copy your Bitcoin Wallet address:
Login to your Bitcoin wallet
When you complete your BLOCKCHAIN WALLET LOGIN, you will see send or receive on your Wallet dashboard
Click on recieve
Copy the Alphanumeric number that is shown. Please note that this number is different from the Blockchain Bitcoin wallet identifier sent to your email.
This number is known as a Bitcoin Wallet address. It is your Bitcoin wallet account number. This Bitcoin wallet address is what you will be using for all your Bitcoin transactions. Simply paste it whenever it is required
READ ALSO: HOW TO CREATE ADSENSE ACCOUNT – EASY STEPS TO APPLY FOR ADSENSE ACCOUNT
Blockchain Wallet Login: How to Login Bitcoin Wallet
As part of the security measures, Blockchain sends you you a login notification each time you want to login your Blockchain Bitcoin wallet.
Go to www.blockchain.info
Enter your Blockchain Wallet identifier or Wallet ID
Enter your Blockchain wallet password
Click on Login
Then go to your Email and confirm login to complete Blockchain wallet login
Things to note about your Blockchain Bitcoin wallet
Blockchain does not store your password. thus ensure you keep it safe
Copy your Blockchain bitcoin wallet ID. It is used in place of your EMAIL ID in Bitcoin wallet login or Blockchain wallet login
Your Bitcoin wallet address is your your bitcoin account number
Ensure you keep your backup phrase safe
Do not disclose your wallet details or Wallet information to anyone except someone you trust like your spouse or next of kin as the case may be.
I believe that this information was helpful to you. please share it with your friends on the social media.
We value your comments a lot. If you have questions, or contributions on how to create Bitcoin wallet or how to make money using your bitcoin wallet, please feel free to use the comment box below. In the meantime, ensure that you create a blockchian wallet today.